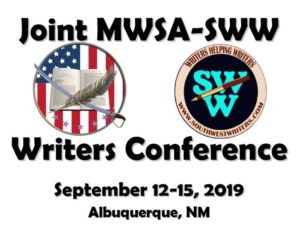 MWSA / (SWW) Joint Writing Conference Speaking Engagement
Hugh will be speaking at the Military Writers Society of America (MWSA) / SouthWest Writers (SWW) joint writing conference being held at the Hotel Albuquerque on Friday September 13th. Friday 3:30-4:00. Hugh Simpson is a retired Marine Corp Aviator and author. Hugh has published two titles, Borderline Decision (August 2018) and Caribbean Cabal (June 2019), with a third titled Fairplay slated to publish in Fall 2019. He will discuss Fellowship with Other Writers and Published Authors Who Have Traveled the Path. Hugh is willing to mentor attendees on getting started in writing and preparing yourself for the journey in "writing" and how to avoid some of the frustrating obstacles. Learn more by clicking here.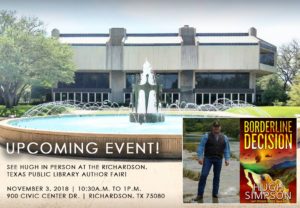 Upcoming Meet & Greet – November 3!
Upcoming Event! See Hugh in person at the Richardson, Texas Public Library Author Fair! November 3, 2018 10:30a.m. to 1p.m. 900 Civic Center Dr. Richardson, TX 75080. Come and join the Hap's Fan Club!
Hugh Simpson Featured in Texas City The Post Newspaper
Hugh was featured in the Sunday edition of the Texas City The Post newspaper. In this interview he shares his thoughts on the military, Borderline Decision, and behind the scenes writing experiences. Click here to read.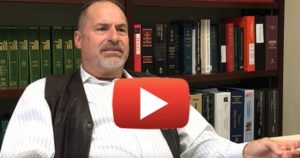 Meet the Author Video Interview
Meet the author interview! Hugh goes in depth on his military and business past, Borderline Decision, upcoming books and more! Watch here…

Press Release: Hugh D. Simpson Releases First Novel, Borderline Decision
Texas based author, Hugh D. Simpson has released his first novel in the Hap Stoner Series, titled, Borderline Decision. This military-thriller focuses on US Marine Corps Pilot Hap Stoner and volunteers from HMLA 767.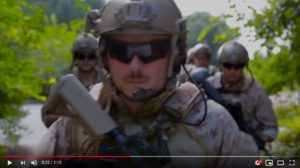 Borderline Decision Book Video Trailer Release
High-ranking U.S. military commander, Chuck Warden, is taken hostage by the ruthless Black Stone Mexican drug cartel, who work hand in hand with a treacherous Middle Eastern terrorist group. Corrupt U.S. officials turn a blind eye. Watch the trailer here.